Hi! I'm Mr. Sunflower, Son flower actually. You see I grow because I'm in the SON...
Well, I wonder do you know him?
He'll change your life forever... if you let him.
Curious to know more? Let's do coffee. How about my favorite coffee shop...


Tim Hortons

The 3 C's of Christianity. (Just For Fun)
| | |
| --- | --- |
| Jesus met folks where they were. | Coffee |
| It's all about Jesus and the Cross. | Christ |
| It's not a hobby, it costs your life. | Commitment |

Remember Jesus always takes precedence over Java, never confuse those 2 J's Nice of God to create coffee though.....


Greg's how to become a follower of Jesus Page.


And an Alien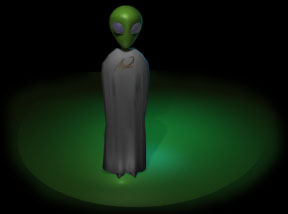 There, that wasn't so bad.


This is a stylized Sun graphic.
(don't stare at it though, it can hurt your eyes.)
Lookin at the sun, can harm you.
Lookin at the Son, can heal you :-)
Tobey said it all.

We hate religion
We hate boredom
We hate meaninglessness
We hate fakeness

because God hates that stuff.
Don't take my word for it.
(Pray to God and Read the Bible)
Jesus met people at their point of need.
He healed the sick

He gave sight to the blind

gave hearing to the deaf

gave life to the dead (the very dead, cold and already buried in a hole kind of dead)

He told the woman at the well about living water.

fed the 5000 (they were hungry)

He fed the 7000 (they were hungry too)
Do you have a need?
Jesus will meet you at your point of need.
He doesn't ask you to clean up your life
before you come to Him
He only asks that you
Be real

Admit You need Him

Love Him

BELIEVE
Curious?
Link : How to become a follower of Jesus Page.
If you have a need.
ASK!
Ask God. He is able to meet your needs.
(so far he's fed you and given you air to breathe)
When you ask God, you acknowledge that you are needy, that He is the source of the things you need, and that you are dependant on Him. If you are wise, you will seek to know your God, rather than mindessly carrying on through life without knowing it's author.
Jer 29:13 "You will seek me, and find me when you seek me with your whole heart. I will be found by you declares the Lord."

Link To Sustenance
Just pick the flower...

God Bless you. You Rule!