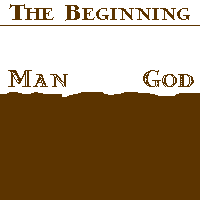 It's Simple, Jesus will change your life for ever !
The Good News
How to Do it
What's next

---
The Good News
God is Holy. God is perfect. God's standard is perfection, holiness. As humans we fall short of the glory of God. For this reason we need to be rescued from our 'sin'. The Bible says, "The wages of sin is death, but the gift of God is eternal life in Jesus Christ our Lord"

God decided to save us not because of anything we have done, or could ever do, but simply by his Love and kindness. "God demonstrates His love for us in this, that while we were still sinners, Christ died for us." Jesus Christ paid the wages of sin for us, He died in our place.

God loved you enough to send his only son to die in your place. The Bible says, "For God so loved the world that He gave His only begotten son so that whoever believes in Him would not perish, but have eternal life" Only those who believe in Jesus Christ receive this salvation. Knowing about what Jesus has done isn't enough, you need to apply it to your life. We are not saved by knowledge, but we are saved by God's grace alone through faith along in Jesus Christ alone.

This isn't the end of the story. On the third day after Jesus died for you, He was raised from the dead by God. He is alive, having conquered death and sin. Jesus is alive today, and you can know Him.

After hearing what God has done for you, you need to put your faith, your trust in Jesus Christ to save you. (see How to Start following Jesus Christ)

---
How To Start Following Jesus Christ
Follow these simple steps. It is the best thing you will ever do! It is an simple thing to do, but it will change your life for ever.
You must Admit You Have Sinned and Are a Sinner needing God's Forgiveness
You must Repent of your Sin and Ask Jesus to forgive you.
You must Change how you live your life and Follow Jesus
Here is one verse that fits perfectly here. Romans 10:9-11 "(9)That if you confess with your mouth, "Jesus is Lord," and believe in your heart that God raised him from the dead, you will be saved. (10) For it is with your heart that you believe and are justified, and it is with your mouth that you confess and are saved. (11) As the Scripture says, "Anyone who trusts in him will never be put to shame."

e-mail me if you pray this, I'd love to hear.

---
Now What Do I Do?
If you are following Jesus, some of the things you will do are:
Get a Bible, and read your Bible every day. (learning who God is and what He requires)
Pray to God every day. (Talking to God)
Tell others what Jesus has done for you. (Telling about God)

Back to the Main Page
---
Comments? Feedback?