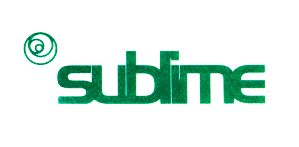 SUSTENANCE
Sustaining a healthy life! - (days 23 to 30)
---
Where God is Taking You
---
DAY TWENTY THREE - OPEN YOUR LIFE TO GOD
"We throw open our doors to God and at the same moment discover that He has already thrown open His door to us."
Romans 5: 2 The Message
Living as a Christian means we often find ourselves in situations where we don't know what God is saying or what He wants us to do. Maybe God has asked you to do something that just seems impossible in your eyes. That is when you need to get your faith into operation. It is by faith that you believe in God and it is by faith that God will mature you and teach you. In the Bible there are lots of promises of God, things He wants to give those people who follow Him. The thing about faith is that it pleases God but it is not to be forced. Faith comes from within you. You can't believe one thing in your heart but speak another thing and call it faith. Faith is about relationship and that is why it pleases God so much. As you seek God about an issue and hear His voice, you will come to a point of knowing that you know you know God has spoken to you! Faith then stands really firm until God's will is done. Don't give up if you don't see answers straight away. Keep coming to God and let your faith rise up inside you.
Going Deeper: Read Romans 4:16-25 all about how Abraham continued trusting God to see His promise come about.
Prayer: Bring yourself before God, talk to Him about issues you need answers to. Don't dwell on the issues, move onto being with God, praising Him and letting faith grow inside your heart.
---
DAY TWENTY FOUR - SEEK GOD FIRST
"Give your entire attention to what God is doing right now, and don't get worked up about what may or may not happen tomorrow. God will help you deal with what ever hard things come up when the time comes"
Matthew 6:33 The Message
God cares for you, He cares about where you are in your life and what you are doing. He wants to take you on to bigger and better places. But it won't all happen overnight. God needs to know that He has your attention and commitment. He doesn't want you to worry about the future. If you have got Him first in your life today then the days ahead are safe in His hands. God needs you t ffb o be faithful to Him. That means not getting distracted into stuff around you but sticking with the ways that God is teaching you to live. God will spend the rest of your life changing you, training you and showing you His ways. He's not in any rush, He wants to do a thorough job. So don't get disappointed if your prayers aren't answered immediately or if things happen that you don't understand. All God asks is that you seek Him first before anything else and He will add blessing after blessing to your life.
Going Deeper: Read Psalm 145.
Prayer: Use the Psalm as a prayer. Put your name in there as if it was written just for you. Really think about what you are reading and let it get into your heart
---
DAY TWENTY-FIVE - SEEK GOD FIRST
"(Jesus) Having become human, stayed human. It was an incredibly humbling process. He didn't claim special privileges. Instead, He lived a selfless, obedient life and then died a selfless, obedient death."
Philippians 2:7 The Message
The truth of this verse hasn't hit home with a lot of us. We think that Jesus did all the great stuff He did on earth because He was God in disguise! We think He performed miracles and lived without sin because He was God's Son. He is God's Son but so are we!! When Jesus came to earth He gave up the privilege of supernatural powers and He became a man made exactly the same way that you and I are made. He was able to perform miracles because He was anointed with the Holy Spirit. He often said to His disciples that it was not Him but the Father(God) who worked through Him (read John 14:10). Jesus had power because He walked obediently with God. The good thing is Jesus wants us to live exactly as He lived, full of the power of the Holy Spirit, telling everyone about God's love and discipling people (teaching them God's ways). So think about what that means to you. Are you full of God's power, do you have the Holy Spirit inside you? If not then ask God and He will give you all that you need to live a life like Jesus.
Going Deeper: Read 1 John 3:1-10 about being God's son/daughter.
Prayer: If you haven't received the Holy Spirit before then chat it over with your leaders and get them to pray with you. On your own today just be still before God, listen for His voice speaking to you and ask Him for a new touch in your heart.
---
DAY TWENTY SIX - DON'T WORRY
"Don't fret or worry. Instead of worrying, pray. Let petitions and praise shape your worries into prayers, letting God know your concerns. "
Philippians 4 :6 The Message
It may sound crazy for us in the world we live in, but God really wants us to be worry-free. How much of your day do you spend feeling uptight and anxious about stuff? Do you spend more time worrying that you do thinking about God? Do you know that worry is the complete opposite to faith? Faith reckons God is in control and will sort things out for the best. Worry says 'I can't trust God with this one, it's too big, I need to sort it out myself!' The Bible says in the verse above to take your concerns to God, tell Him what's on your mind - big or small. Let your worries become your prayers. Then if you read the next verse it tells you that God will 'settle you down'. He'll give you His peace, He'll stop you feeling so tense and He'll make everything work out for good.
Going Deeper: Read Psalm 55 and especially concentrate on verse 22.
Prayer: Get before God, make a list of all the things you are worried about. Now pray for each one and believe that God has heard you (coz He has!!) Le ffb t Him settle you down into a place where you feel He is in control and the burden is off your shoulders. Put on some worship, feel yourself relax and enjoy being with God.
---
DAY TWENTY SEVEN - TRUST IN GOD
"Trust in the Lord with all your heart and lean not on your own understanding; in all your ways acknowledge Him and He will make your paths straight"
Proverbs 3:5-6 The N.I.V. Bible
Walking with God and the Holy Spirit means asking for help, whatever situation you find yourself in. Don't just go by what you feel is right to do or say. Ask God because His understanding of your life is way beyond yours. Let God get involved in everything you do and He will make sure you don't fall flat on your face. Trust God, have faith, even when it seems the silliest thing to do. He won't let you down as long as you don't turn your back on Him. If you chose to ignore God then He can't control what happens to you. But if you stick with Him, acknowledge Him and lean on Him instead of yourself, He will give you the answers, help you make the right decisions and tell you how to do things you never knew you could do!!
Going Deeper: Read John 14:1-14 all about trusting God
Prayer: Meditate on the verse above and ask God to help you truly put your trust in Him. Spend time just thanking Him.
---
DAY TWENTY EIGHT - KNOW GOD'S WILL
"Unless the Lord builds the house, it's builders labor in vain."
Psalm 127:1 the N.I.V. Bible
We are living in a fast moving world with lots of changes going on around us. If there was ever a time when we must know God's will and purpose for our lives, it is now. If you are going to keep up with the work of the Holy Spirit on the earth then you need to have God's perfect plan for your life. But how do you do that? By praying! Read Colossians 1:9-10. See how Paul prayed that the Colossian people would know God's will through spiritual wisdom and understanding. Once you start praying you will get a glimpse of God's will for your life. But don't try to build it yourself. Instead let the Lord 'build the house' in His power. Pray this prayer in Colossians. God has given it to you to use. Put your name in it and let God fill you with His knowledge and understanding
Going Deeper: Read Colossians 1: 3-23
Prayer: Use this passage as a prayer as I have suggested above. Stay before God, stop praying and just listen for His voice - it's small and quiet inside you but you will sense God's peace and joy as you hear Him speak.
---
DAY TWENTY NINE - RUN TO GOD
" If we freely admit that we have sinned and confess our sins, He is faithful and just and will forgive our sins and cleanse us from all unrighteousness."
1 John 1:9 The Amplified Bible
What do you do when you know that you don't reach up to God's designed plan for your life? We all miss it. Most of us miss it on a daily basis. But God is so ready to forgive us. Being forgiven is a continual process. God is transforming you to a Holy person and that requires you to come to Him in humility each day and ask for His forgiveness. So when you muck up, don't be despondent. God is right by your side ready to forgive and forget. So Run to Him. He knows what you are going through. You don't need to be afraid. No matter how badly you've sinned, God's eager to forgive and to cleanse you and make you righteous.
Going Deeper: Read 1 John 2: 1-17 about what to do when you sin.
Prayer:< c4a /I> Kneel down and ask God to forgive you. Let your humility turn into praise for all God has done for you. Shout your thanks out and let joy fill you up.
---
DAY THIRTY - FREEDOM IN GOD
"But what happens when we live God's way? He brings gifts into our lives, much the same way that fruit appears in an orchard- things like affection for others, exuberance about life, serenity. We develop a willingness to stick with things, a sense of compassion in the heart, and a conviction that a basic sense of holiness permeates things and people."
Galatians 5:22-23 The Message
As you grow in God, find out His will for your life. Spend time in the Bible and in prayer, you'll find a new freedom in Him and it will keep on growing. It is a freedom that you can't get from the world but it comes from knowing God is totally in control of your life. As God changes you from the inside, you will begin to bear 'fruit'. These are what we call the fruit of the Spirit and it is God's life oozing through and affecting the way you live and behave and act towards others. You can read all the books on being a better person, go to all the lectures, even listen to preaching on it, BUT unless God gets deep down under your skin and His principles for living get into your heart,you will not be changed. God is the only one with the power to make your life count. So don't throw away the precious gifts He has given you. Carry on, stay close to God and He will continue to ooze out of you and transform your life.
Going Deeper: Read Galatians 5:1-26. It's all about the fruit and what happens when you live God's way.
Prayer: Shout FREEDOM over your life, your home, your family, your friends and your city. The life that you are enjoying in God is available for them all but you need to pray - continually!
This page was last updated on 14th May 1997.

For further details contact The Sublime Office
Central Hall, St Mary Street, Southampton, SO14 1NF, UK.
Phone - in the UK: 01703 237700; outside the UK: +44 1703 237700.
Fax - in the UK: 01703 234555; outside the UK: +44 1703 234555.
© Copyright The Community Church, Southampton, 1997.