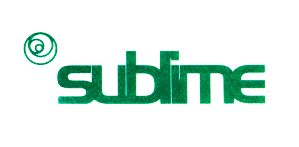 SUSTENANCE
Sustaining a healthy life!
Guidelines to use
It is important that we feed every single day on God's word. There is so much to learn. God is continually changing us, shaping us and making us into His Holy people. Sustaining your walk with God is vital and these notes are to help you with that. Over the next month use these as little or as much as you need to guide you into God's presence, learn about His word and live out a healthy life that is full of Him.

There is a key verse everyday, some questions to think about and help you draw what God is saying to YOU out of the scripture. There is suggested reading around the verse and some prayer notes to get hold of.

I've used the Message and the N.I.V. bibles but other versions are just as good! In fact if you have more than one, look it up in each ; it will help you understand the verse more thoroughly.

Outline of topics covered:
---
Days 1 - 7: Why God loves you
---
DAY ONE - GOD IS CHANGING YOU
"He decided from the outset to shape the lives of hose who love Him along the same lines as the life of His Son"
Romans 8:29 The Message
Do you realize that you are God's child? Think about that and the awesomeness of it. What does that mean to you? Jesus is your brother - your perfect brother and God is in the business of changing you to become like Him. So how does that happen? God is changing you from the inside, but to be changed you must spend time with Him. You know if you spend lots of time with people who have strong personalities, you will be affected by them - they rub off on you. The same is true with God. Make time for Him - hang around the bible - chill out in worship and let God rub off on you. Before long you will find yourself changing from the inside out.
Going Deeper: Read 1 Corinthians 3:1-18. It's all about growth and watering the seed of God's life in ffb you.
Prayer: Put on a Christian tape/CD and just think about being God's son/daughter.
---
DAY TWO - OUR CONSISTENT GOD
"For Jesus doesn't change - yesterday, today, tomorrow, He's always totally Himself."
Hebrews 13:8 The Message
One of the things I'm learning about God's love is that it is CONSISTENT - it never changes. God cannot love you anymore tomorrow than He does today! Have you ever really stopped to think about that? Whatever you do today isn't going to make God love you anymore than He already does. Yet when you understand that it makes you want to go and do so much for Him. How about your time with God? Is it consistent? God is always the same - He is consistent with us and we should be consistent with Him ; in time, in the bible and in living our lives God's way.
Going Deeper: Read Hebrews 13:1-15 about the fact that Jesus doesn't change and is always there for us.
Prayer: Go somewhere you won't be disturbed and concentrate on how much God loves you and that no matter what, He will love you just as much tomorrow. Tell Him how much you love Him.
---
DAY THREE - A BRAND NEW LIFE
"Now we look inside and what we see is that anyone united with the Messiah gets a fresh start, is created new. The old life is gone, a new life burgeons!"
2 Corinthians 5:17 The Message
What does 'burgeons' mean? I had to look it up! It means to bud, to grow or to flourish. It is something new, something that is birthed. You have a brand new life now that you are a Christian. You are joined with Jesus, the Messiah, and God is creating a new you. You have been given a fresh start and God doesn't hold any of the stuff you've done before against you. So, has that really sunk in ? Do you feel that you have a fresh start today? You have a brand new life in Christ. Your circumstances may not be different but you are and God wants you to trust Him to work out difficult situations in your life. Trust Him to do a new thing in your life today.
Going Deeper: Read Romans 8:5-17 about God's Spirit at work in your life.
Prayer: Thank God for giving you a fresh start, thank Him for the new things He wants to do in you today.
---
DAY FOUR - PUT THE PAST BEHIND
"I've got my eye on the goal, where God is beckoning us onward - to Jesus. I'm off and running and I'm not turning back."
Philippians 3:13 The Message
Did you know that often failures, disappointments, aches and pains from the past just won't seem to go away? Do you feel like that? You have all this hurt that you don't know what to do with? Do you find yourself dwelling on it? The brilliant thing is that God has already dealt with it.You are new, you are forgiven and old situations are forgotten as far as God is concerned. So what holds you back? Your thoughts . Get you eyes off of what is behind you and look forward to the life before you today and tomorrow. Take hold of what the bible says and don't let your thoughts dwell on the hurts of the past. Try and replace negative thoughts with positive ones and gradually the aches and pains will begin to lessen as you realize all God has ahead for you. Keep your eyes in front and don't look back.
Going Deeper: Read Philippians 3:12 - 4:1. It's all about what God has for us and what our goal should be.
( I ffb f you have deep hurts that you haven't dealt with please ask your leaders to talk and pray with you .)
Prayer: Bring all you are feeling and give it to God. Now just think about all the good things He has for you.
---
DAY FIVE - GOD LIKES YOU
"God is love. When we take up permanent residence in a life of love, we live in God and God lives in us"
1 John 4:16 The Message
God wants to tell you how much He loves you. We hear about God's love, we read about it yet do we really believe it? Try substituting the word love for LIKE. God LIKES you. That feels weird doesn't it? God LIKES me! That's quite difficult to handle. ' I'm not a nice person, how can God like me?' Yet He does. God really really likes you and He wants you to believe it with every single cell of your body. I think that once we really do get hold of the depth of God's love for us it will change us. Do you feel horrible today? Do you feel rotten? Think about how much God likes you and loves you and ask yourself why? It isn't anything you have done - it is all because of what Jesus has done. Believe His love, find passages in the bible about His love and read them until they get down deep inside you. God loves YOU.
Going Deeper: Read John 3:16-21, all about God's love for the world.
Prayer: Put on some Christian music and get yourself lost in God's love for you.
---
DAY SIX - SAY THANKYOU
"Be cheerful no matter what, pray all the time, thank God no matter what happens. This is the way God wants you who belong to Christ Jesus to live."
1 Thessalonians 5:18 The Message
It strange isn't it, that the bible says be thankful all the time and always be cheerful? Does God want us to pretend bad stuff doesn't happen? Does he want us to lie? Definitely not. What he is saying is that He has the answer for the situation we are in and that is something to say 'thanks' for. We live in a world that is controlled by the devil . He plays a big part in mucking up your life. God doesn't muck up your life. God is good - all the time and no matter what rubbish and junk the devil throws your way, God wants you to pray. God wants to hold you and help you and give you His love. But He can't help you until you come to him and spend time with Him. We should always be thankful that we know God and that no matter what happens we can come and be with Him.
Going Deeper: Read Philippians 4:10-23. Paul was having a rough time yet He was content in God.
Prayer: Just come and be with God. Talk to Him and listen to Him. Let Him cuddle you.
---
DAY SEVEN - HUMAN BEINGS
"Good teacher, what must I do to inherit eternal life?"
Luke 18:18 The Message
This story is all about a very rich man, who felt he could do anything because he had money. He thought that by being generous, honest and a good man he could get into heaven. But he had missed the point, God isn't interested in just what you do for him, God is interested in you; in the person that you are right deep inside you. God doesn't look at the outside of our lives, He looks at the inside. I think that rich man should have asked Jesus 'what must I be?'. Jesus would have told him to be himself and give his life to him. God loves you for who you are, after all he called us human-BEINGS, not human-DOINGS!! He just wants us to be with Him. When was the last time you sat down and let yourself just be with God? 530 We are always too busy doing and talking. God just wants to spend time with us and then we will get to know Him more and grow in our relationship with Him. Just BE with God.
Going Deeper: Read Luke 18: 18-30 which is the rest of the story about the rich man.
Prayer: Put on some music, relax, enjoy and just be with God.
This page was last updated on 12th May 1997.

For further details contact The Sublime Office
Central Hall, St Mary Street, Southampton, SO14 1NF, UK.
Phone - in the UK: 01703 237700; outside the UK: +44 1703 237700.
Fax - in the UK: 01703 234555; outside the UK: +44 1703 234555.
© Copyright The Community Church, Southampton, 1997.